When it comes to early learning for you child there is an overwhelming array of options available.  At Albany Community Preschool we provide quality care with an educational focus. 
Friendly, experienced, fully qualified teachers; excellent staff ratios, and a warm and welcoming environment lays an essential foundation for your child's learning.
 
Albany Community Preschool is a not for profit preschool, providing a high quality early childhood service to children of the Albany area for over 50 years. 
Session Details
We are licenced for 40 children (ages 2 – 5 years) per session.  We offer 20 ECE hours for children three years and over.  There is the option of either morning, afternoon and/or full-day sessions.  The preschool remains open during the school holidays except for the Christmas break. 
Morning Sessions 8.30am to 1.00pm
Afternoon Sessions 1pm to 4.00pm
Full day from 8.30am to 4.00pm
Fees
Fees vary depending how many sessions your child is in care.
ECE funding up to 6 hours per day, 20 hours per week for children aged 3, 4 or 5.
$9.00 per morning session
$6.00 per afternoon session
$22.50 full day
3 full days - $67.50
4 full days - $130.00
5 full days - $162.50
Fees outside ECE 20 hours
$31.50 per morning session
$21.00 per afternoon session
$52.50 full day
You may be eligible for work and income subsidies that will make a difference to your fees.
Visit www.workandincome.govt.nz or phone 0800 559 009 to talk to a local branch.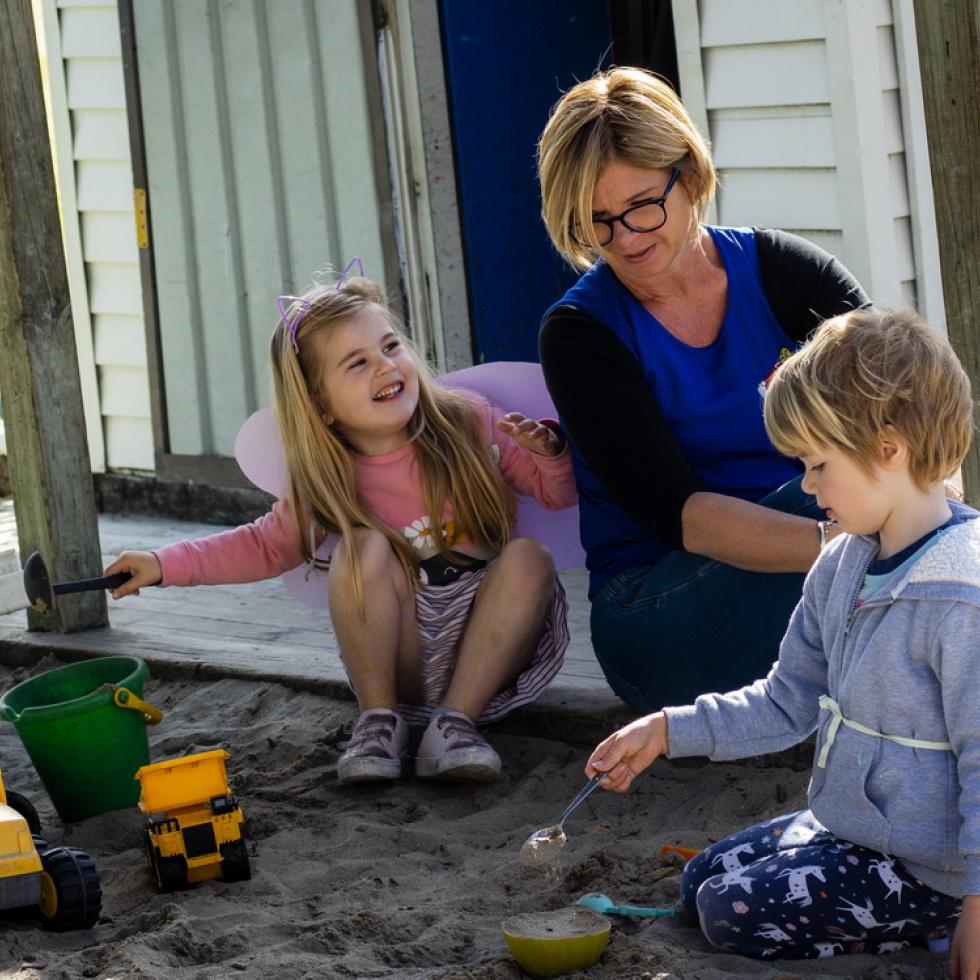 Fully Qualified Teachers
Our fully qualified teachers are passionate, creative and experienced. All our team are aware of and responsive to individual children's needs and development.  We have a high teacher to child ratio at 1:8. 
A Great Location

We are conveniently situated adjacent to the Albany Community Hub and close the Albany Village, Westfield Mall, Albany Primary, Albany Senior High, Albany Library and Massey University with  plenty of free parking for easy drop offs/pickups.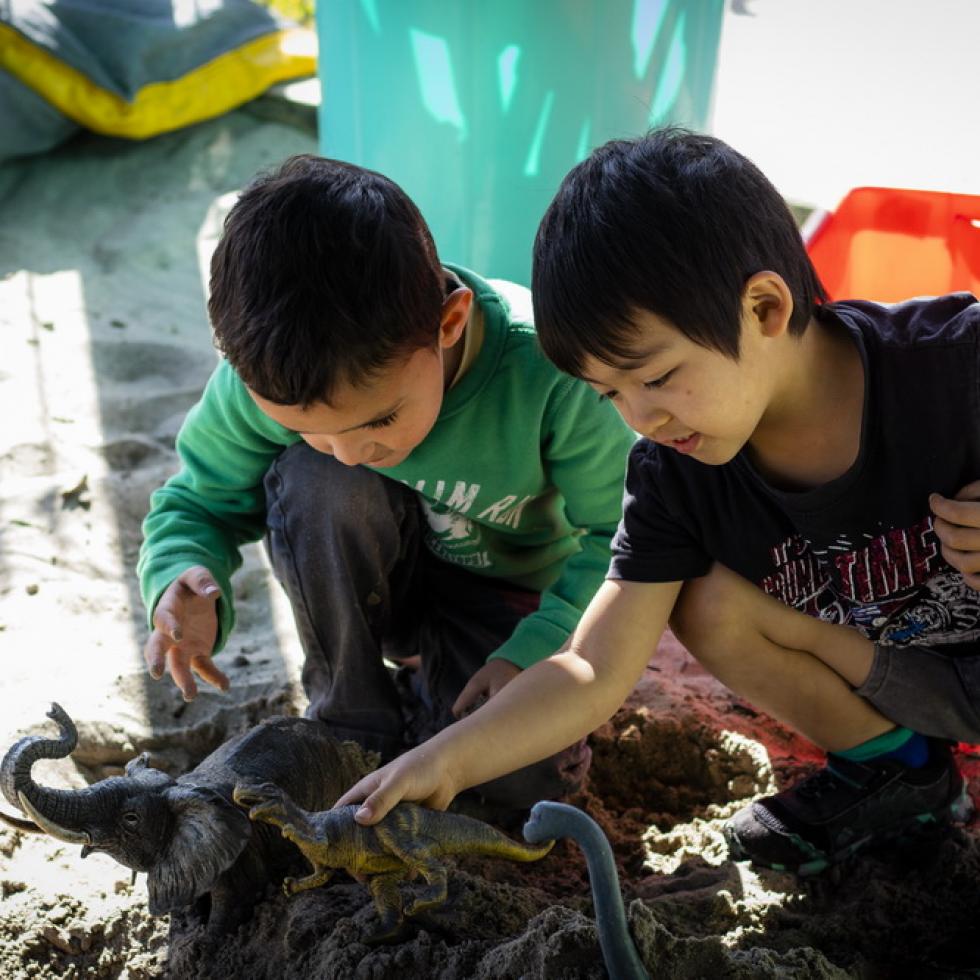 Outdoor Space
Our inviting and challenging outdoor environment makes the most of nature.  There are gardens to explore, a child friendly vegetable patch, fairy garden, butterfly house, rope climbing, obstacle courses, bikes and scooters, plus a large sandpit.  
Animals

We have our own pets which include guinea pigs, rabbits, fish and from time to time we incubate eggs which hatch into lovely fluffy chicks.  Our children love nurturing our pets and contribute by bringing in veggies from home to feed our animals and worm farm.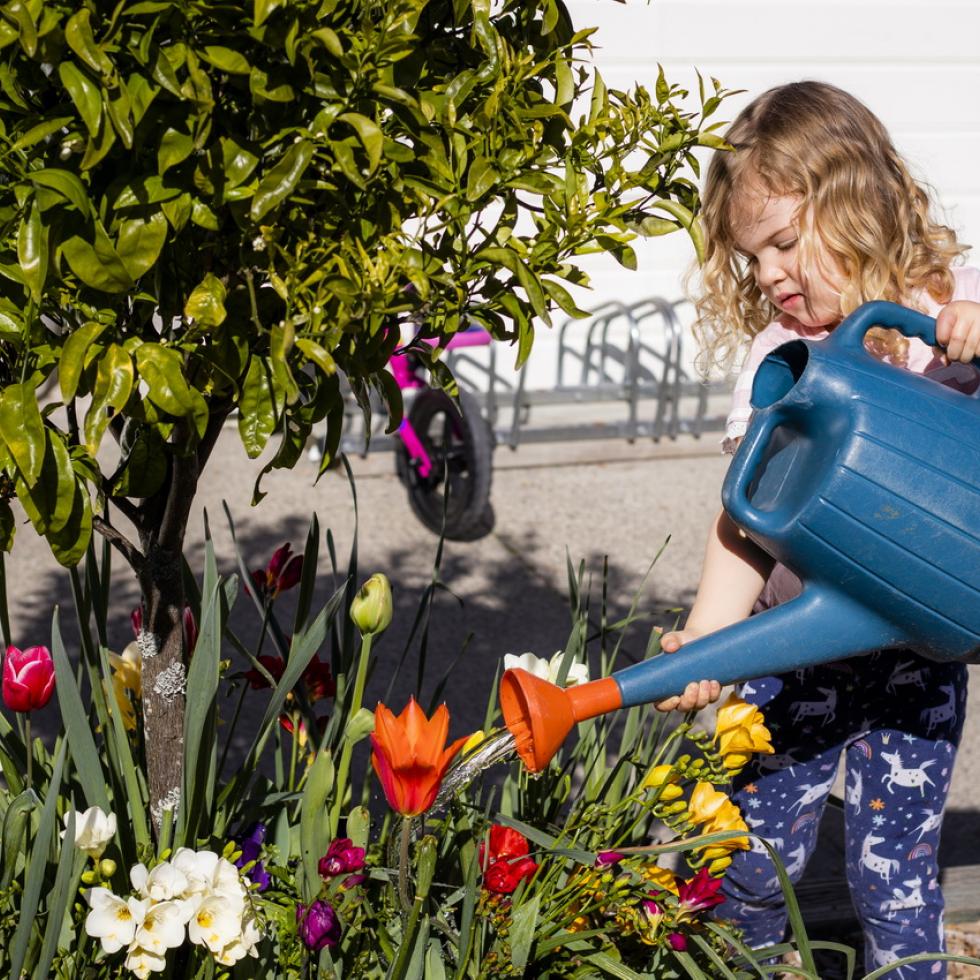 Care for the environment
We actively promote sustainability and teach children to care for the planet through recycling and maintaining our worm farm.
Baking

Our teachers enjoy baking with our children while extending their math learning and involving them in the process of measuring, mixing and preparing food to share at morning and afternoon tea.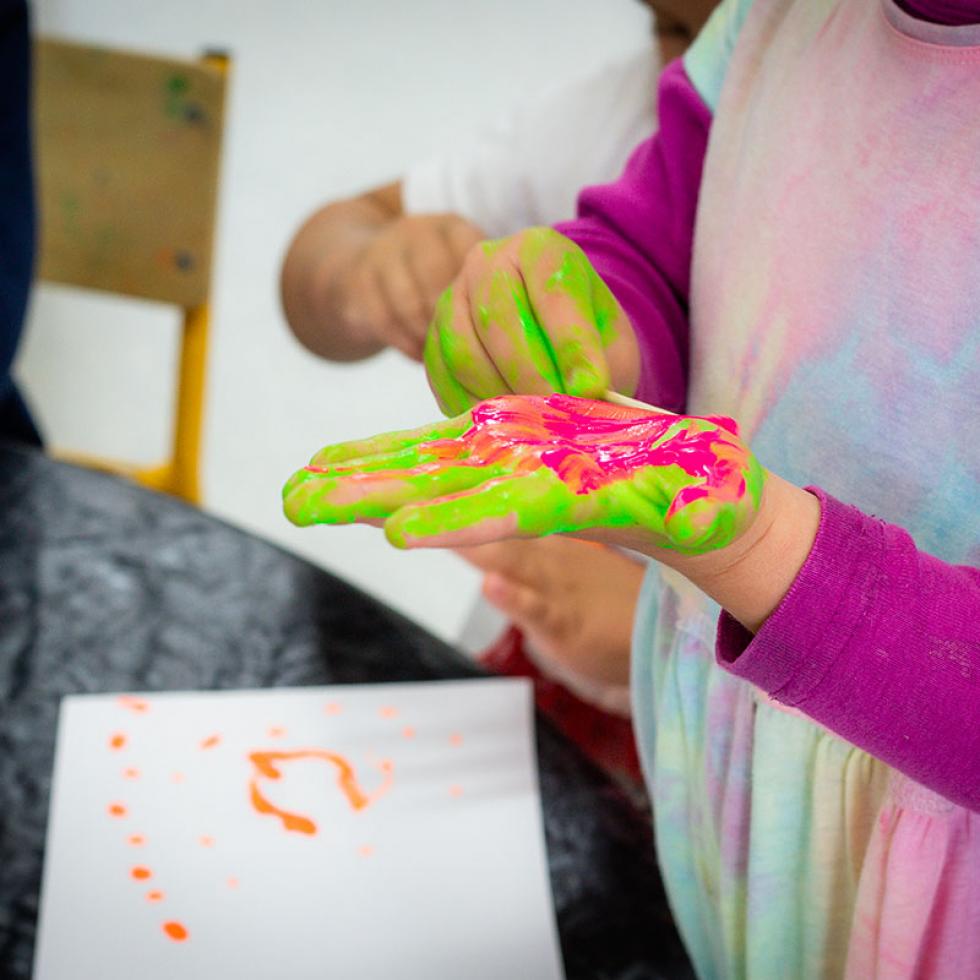 Learning and Play
Stimulating structured activities are balanced with educational mat times linked to the curriculum, along with plenty of free play.  We set up new age-appropriate learning experiences daily to engage children's interests and stimulate their desire to explore. 
School Preparation

Globugs, our renowned School Readiness programme, sees a small group of near school-age children work with one teacher.  This gives them the opportunity to increase their competency in early literacy, numeracy and other curriculum areas.  Local primary school teachers speak highly of this programme.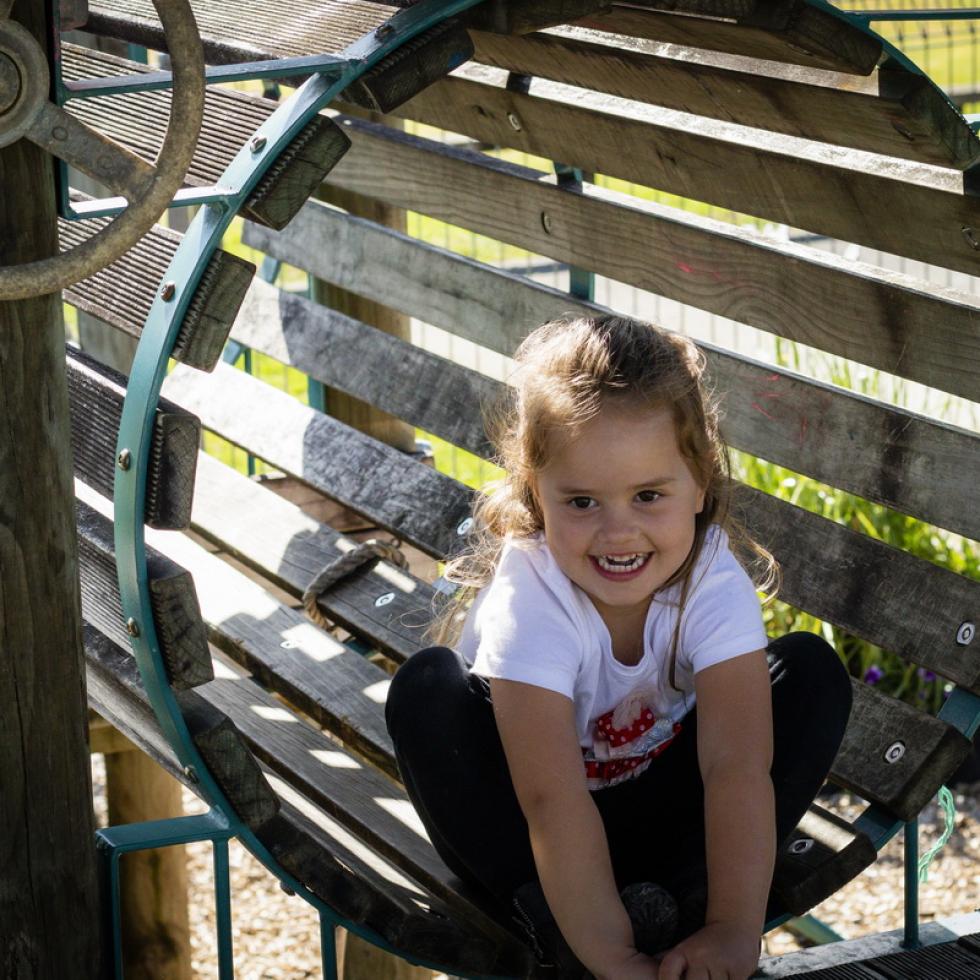 Excursions
Educational excursions have become a rarity in early childhood centres, but we believe there is nothing more exciting than jumping on a bus with your friends, teachers and parent helpers and having an adventure at an age-appropriate venue. 
Family/Community Events

We host regular events for Father's Day, Mother's Day and Christmas, plus we hold parent luncheons and a Christmas concert at our local retirement village, this gives parents the opportunity to connect with other families and to be part of the ACP community.