Our teachers are all fully qualified and we maintain excellent staff:child ratios, ensuring children in our centre get the care and attention they need to thrive. Our low staff turn-over provides consistency for our preschoolers and is testament to the warm, welcoming environment we seek to nurture, not only for the children but those who work with them too.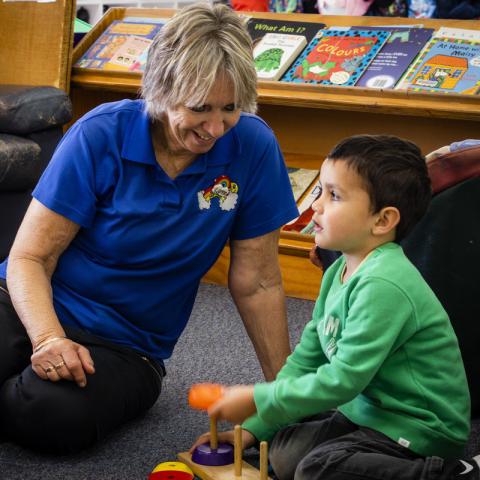 CENTRE MANAGER
Read more
I have worked at the preschool for 26 years and have stayed that long due to the job satisfaction I get every day working with the children. I recently moved from Head Teacher to Centre Manager. As part of my daily routine I enjoy greeting the children and parents everyday as they come into the centre. I think this is such an important way to build rapport with our families. I also work on the floor every morning as I enjoy working and watching the children get involved in their play and form friendships with each other.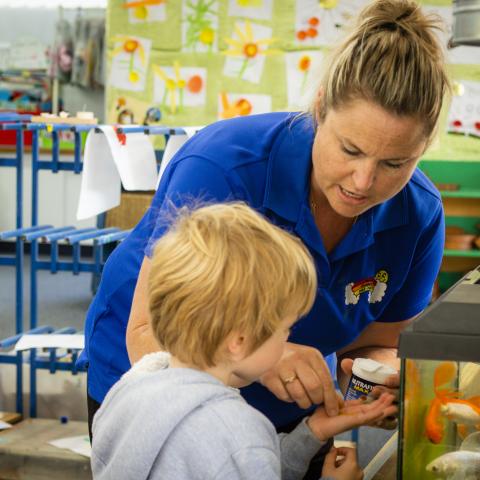 HEAD TEACHER
Read more
I began my career at Albany Preschool as a student as I was required to complete 16 hours a week for my studies, I did this as a volunteer. Lynne was my Associate teacher and from there my career grew. Once I gradated with my degree in Early Childhood education I was offered a full time position as a teacher. After a number of years it was my turn to be the associate teacher and guide the students. Recently the opportunity came up for Lynne to move into centre managers role and I was offered her position of head teacher and it felt like a natural progression. I am really enjoying the role and enjoying the challenges this brings. Albany Community Preschool is an amazing place to work and I feel fortunate to have started my career in such a great place with such an amazing team supporting me.