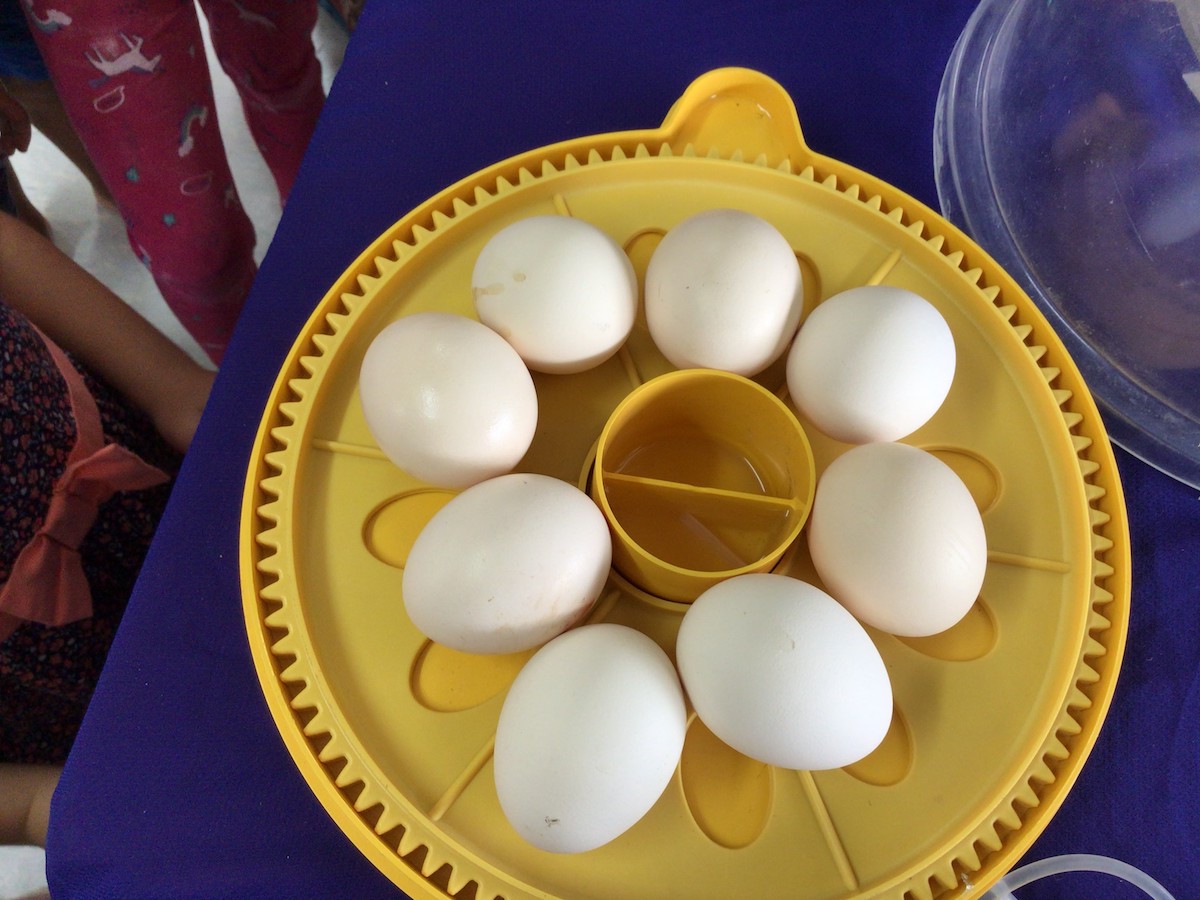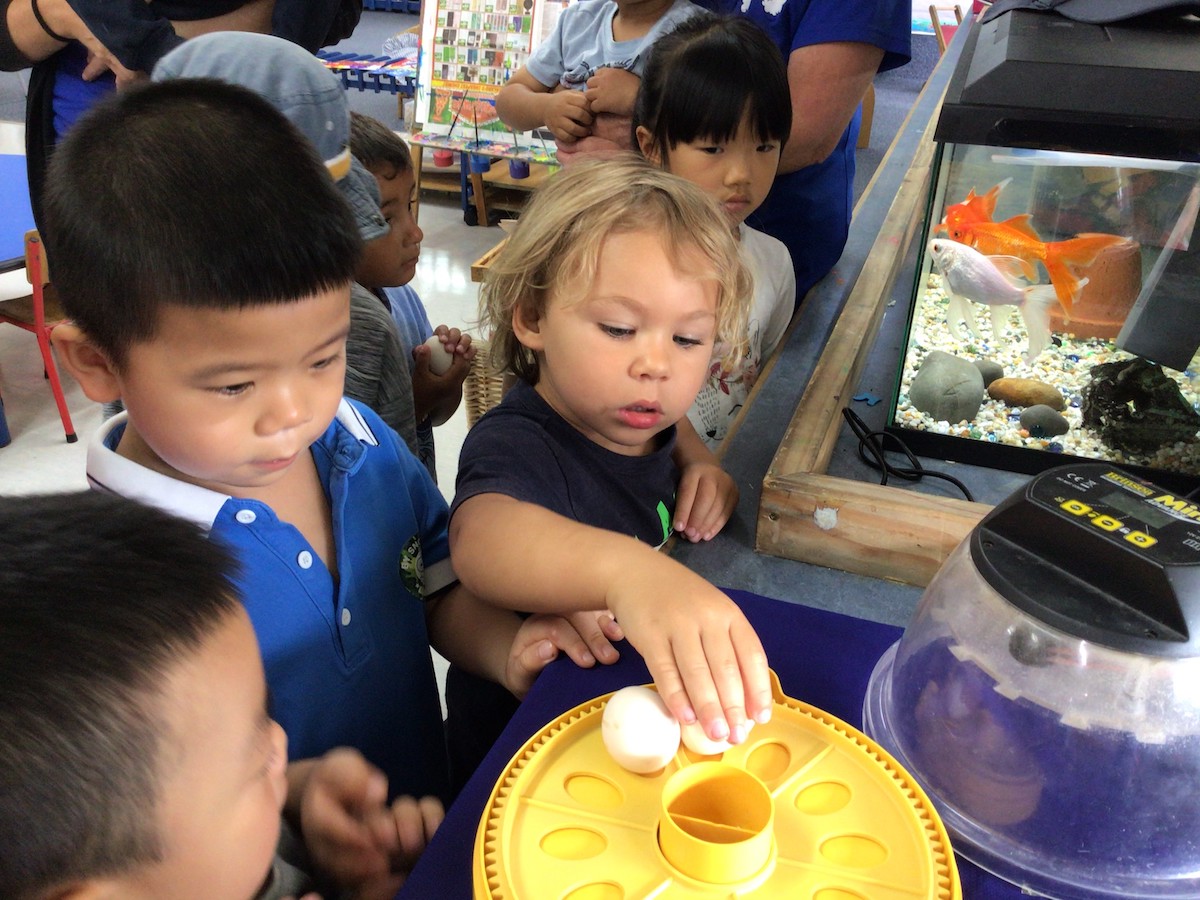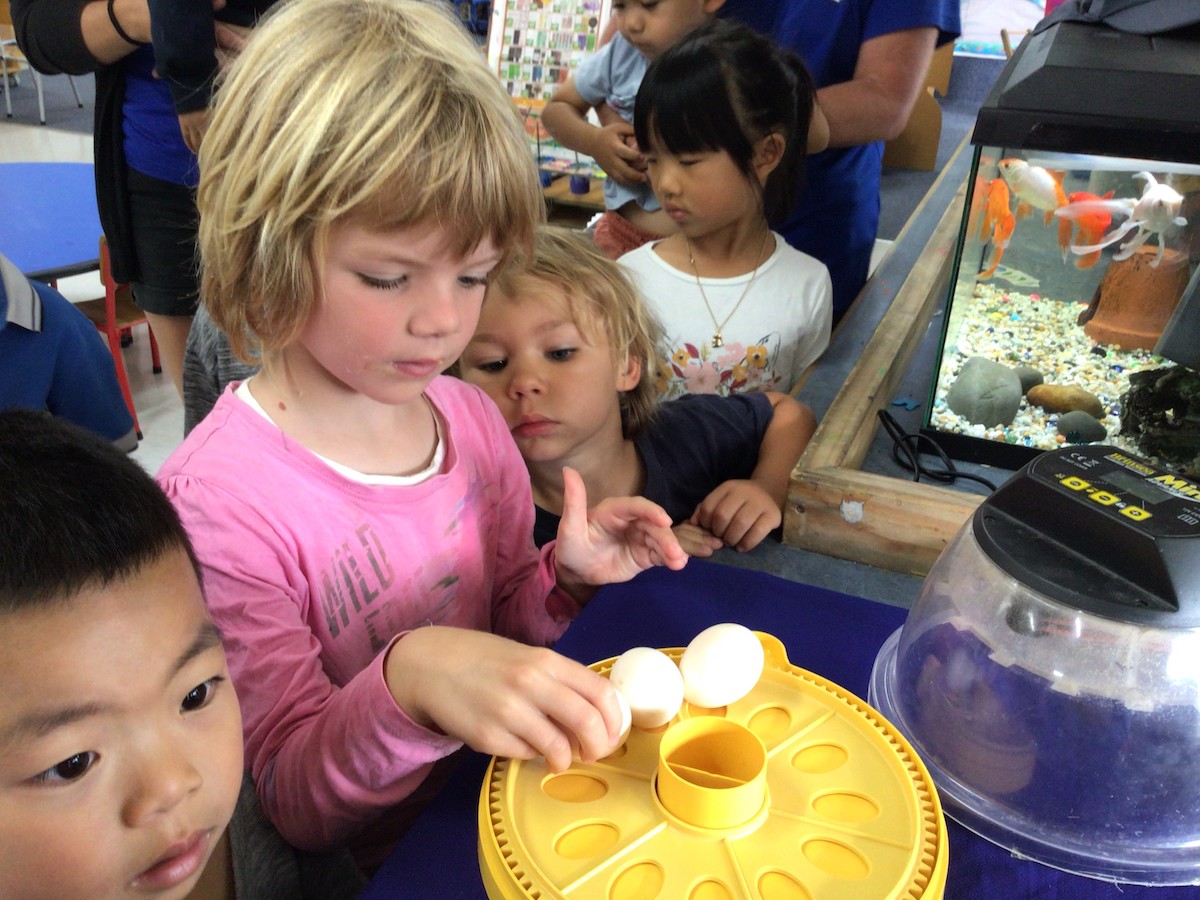 The children get so excited when we have eggs in the incubator, its something we do every year, sometimes twice a year. 
For some of our children they have been through this before, for others it's a first time experience, either way it's just so exciting watching and waiting for those eggs to crack. 
Many times we have been told it's a first time experience for our parents as well. Everyone gets involved
The children get a hands on experience with hatching chicks, they get so excited when they see the first cracks, they love to share the experience with their families and the teachers. 
We cant wait! The count down is on